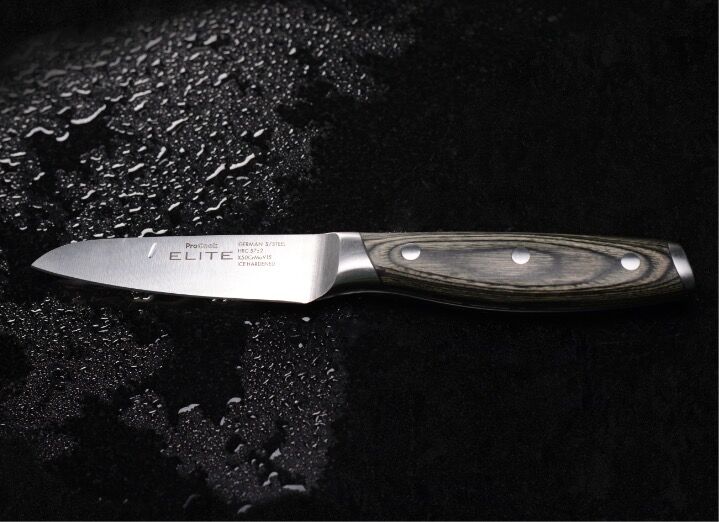 Premium Quality Knives
Beautifully crafted, this premium knife range combines lightweight, tactile handling with a high quality stainless steel blade that has been ice hardened for exceptional sharpness and outstanding edge retention.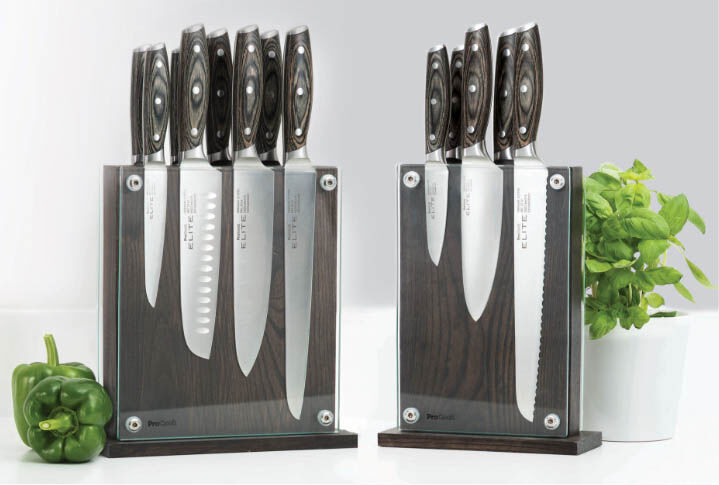 Designed using premium materials and advanced manufacturing techniques, the Elite Ice X50 knife range offers superior quality alongside a 25 year guarantee providing you with complete peace of mind.


Ice hardened for long-lasting, sharp cutting edge
Each knife has a stone ground blade which is ice hardened to -70°c for up to 3 hours to ensure an exceptionally long term razor-sharp edge.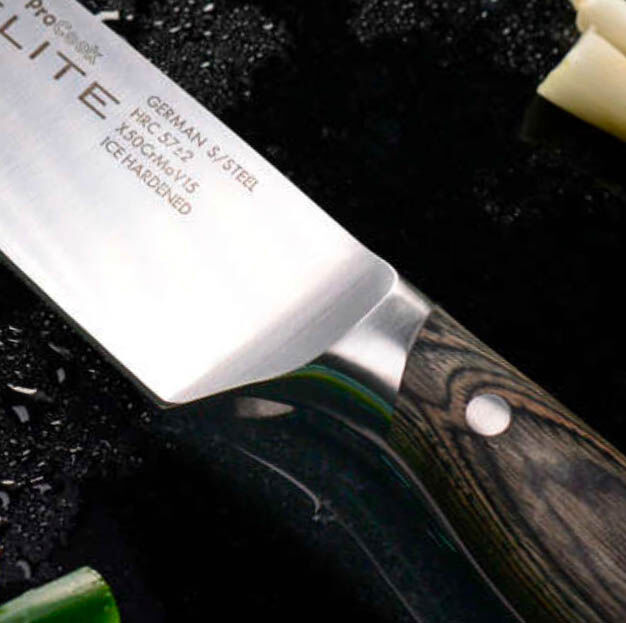 Bolsters for a perfectly balanced hold
Each knife benefits from a rear bolster for the best possible weight balance and a tapered front bolster to allow full length blade sharpening.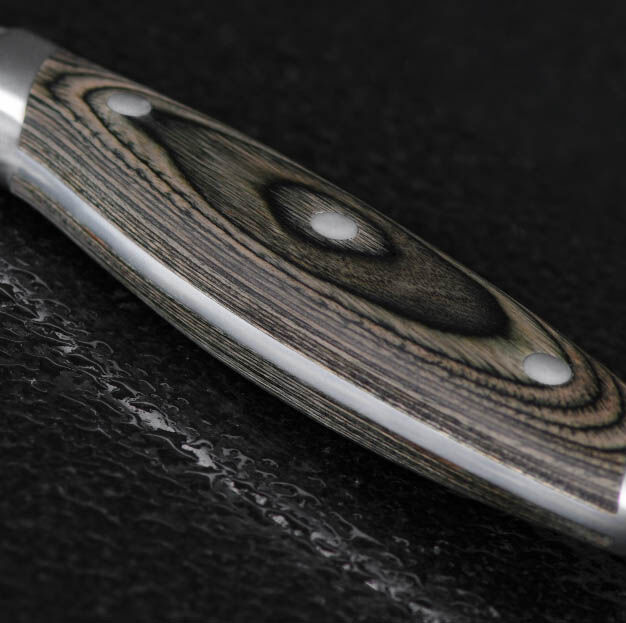 Ergonomic wood resin handles for safety and style
The range features hard wearing composite wood resin handles that are ergonomically contoured for a supremely comfortable hold.
Hand-crafted superior construction
Our Elite Ice X50 range is crafted from X50 German stainless steel with an official Rockwell hardness rating (HRC) of 56±2. Each blade is composed of 0.5% carbon, to ensure a non-brittle blade and 15% chrome to prevent staining.
Ice hardening
A cryogenic process, ice hardening dramatically alters the molecular structure of the knife's base metal by subjecting it to -70°c for up to 3 hours. This process raises the Rockwell hardness rating to the equivalent of an X70 steel.
1 - Blade
Stone ground, ice hardened
blade ensures a long lasting
sharp cutting edge
2 - Rivets
Triple rivet handle ensures
superior longevity
3 - Handle
Tactile, ergonomic handle
contoured for a supremely
comfortable hold
4 - Tang
Full tang construction for added
strength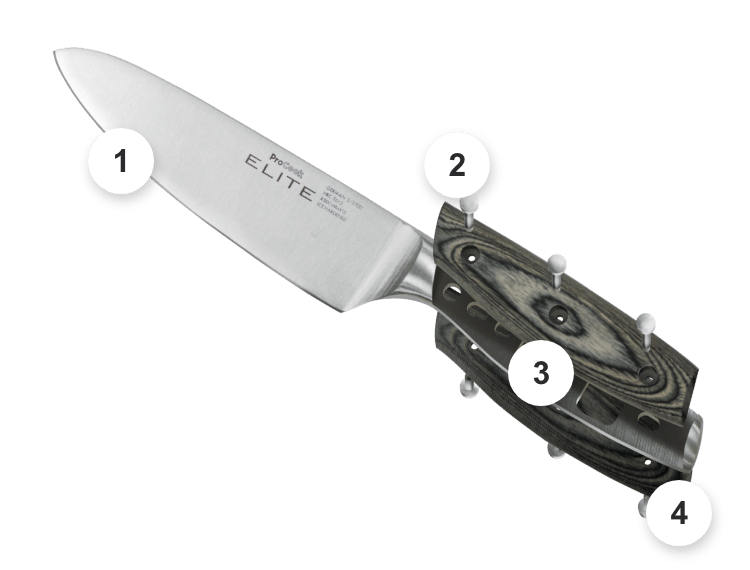 Back to top