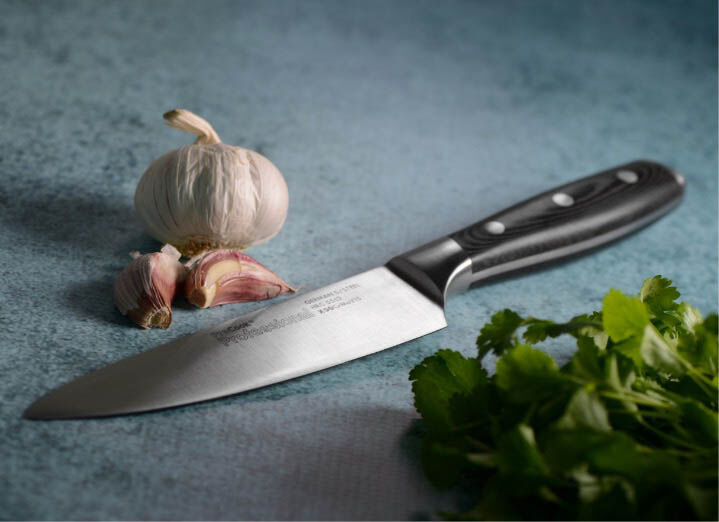 Professional Quality Knives
With their incredible cutting ability, unique Micarta handles and hand-crafted construction, our Professional X50 knives are the choice of both amateur and professional chefs alike.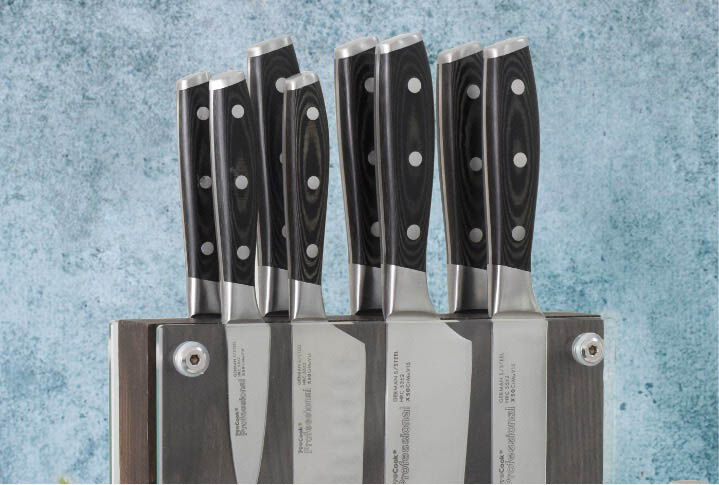 Designed and crafted to last a lifetime, each knife in the Professional X50 range comes complete with a 25 year guarantee and promises to deliver a superior cutting performance time after time.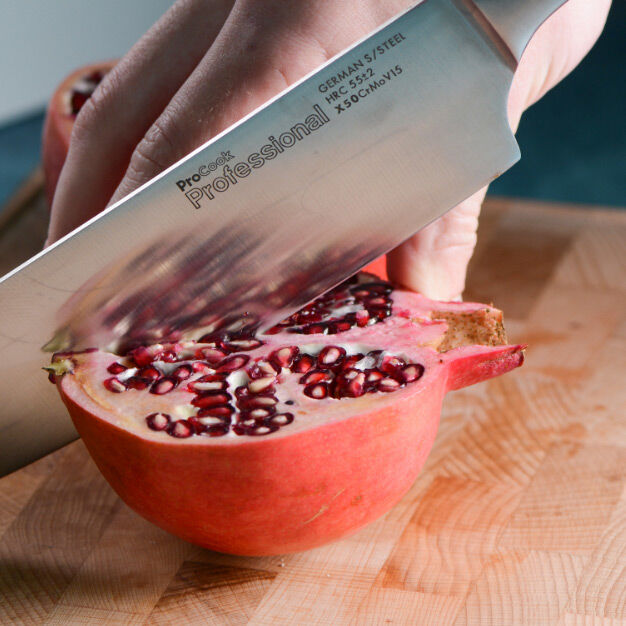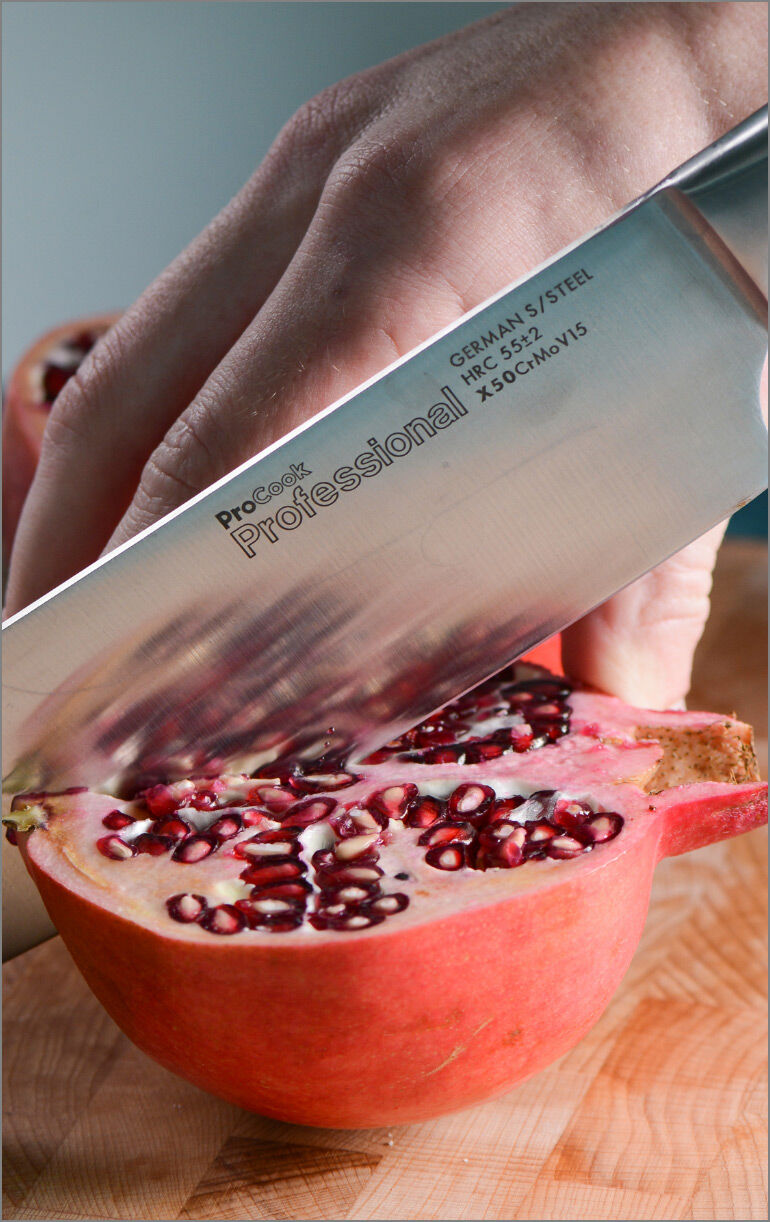 Stone ground blade for sharp cutting edge
Stone ground, the Professional X50 blade provides each knife with a long-lasting strong, sharp cutting edge.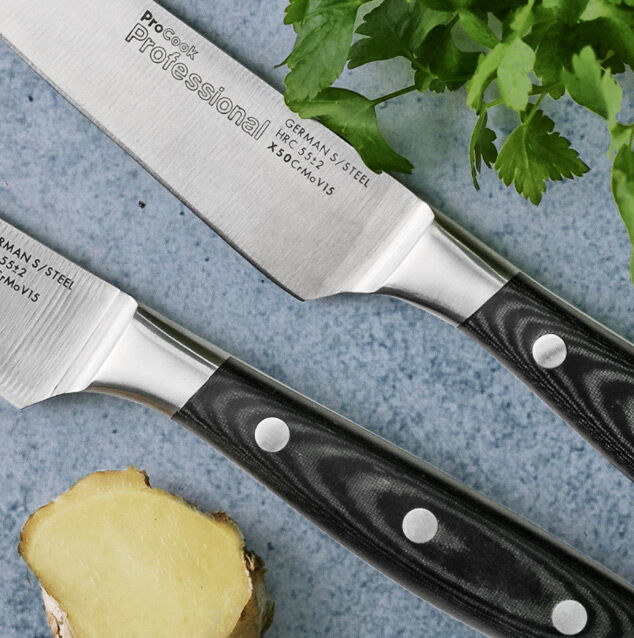 Bolsters for a perfectly balanced hold
Each knife benefits from a rear bolster for the best possible weight balance and a tapered front bolster to allow full length blade sharpening.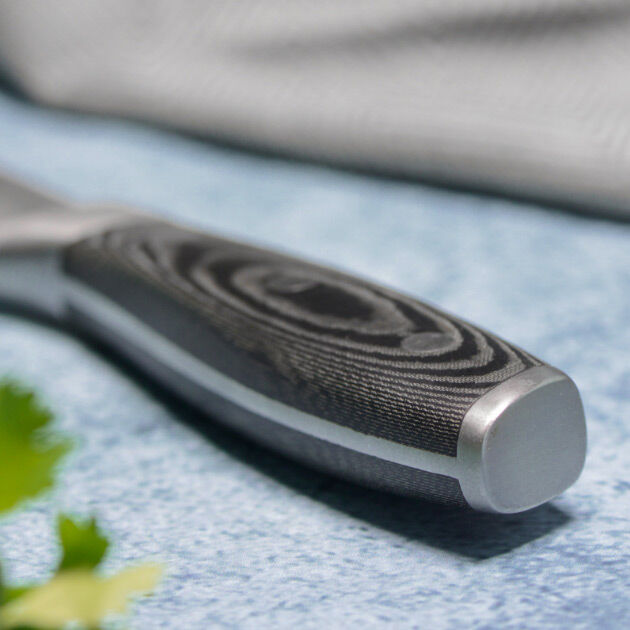 Unique Micarta handles for safety and style
Unique Micarta handles are perfectly contoured to fit in your hand, ensuring comfort for even prolonged periods of use. The handles also feature triple rivets for added strength and longevity.
Hand-crafted superior construction
Our Professional X50 range is crafted from X50 German stainless steel with an official Rockwell hardness rating (HRC) of 55±2. Each blade is composed of 0.5% carbon, to ensure a non-brittle blade, 15% chrome and also Molybdenum and Vanadium for high resistance to corrosion and tarnishing.
1 - Blade
Stone ground blade for a strong
sharp cutting edge
2 - Rivets
Triple rivet handle ensures
superior longevity
3 - Handle
Unique Micarta handle contoured
to fit perfectly in your hand
4 - Tang
Full tang construction for added
strength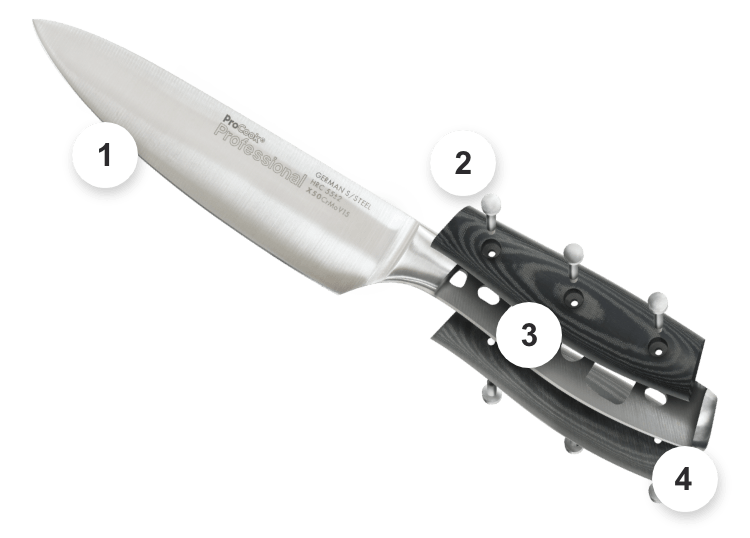 Back to top