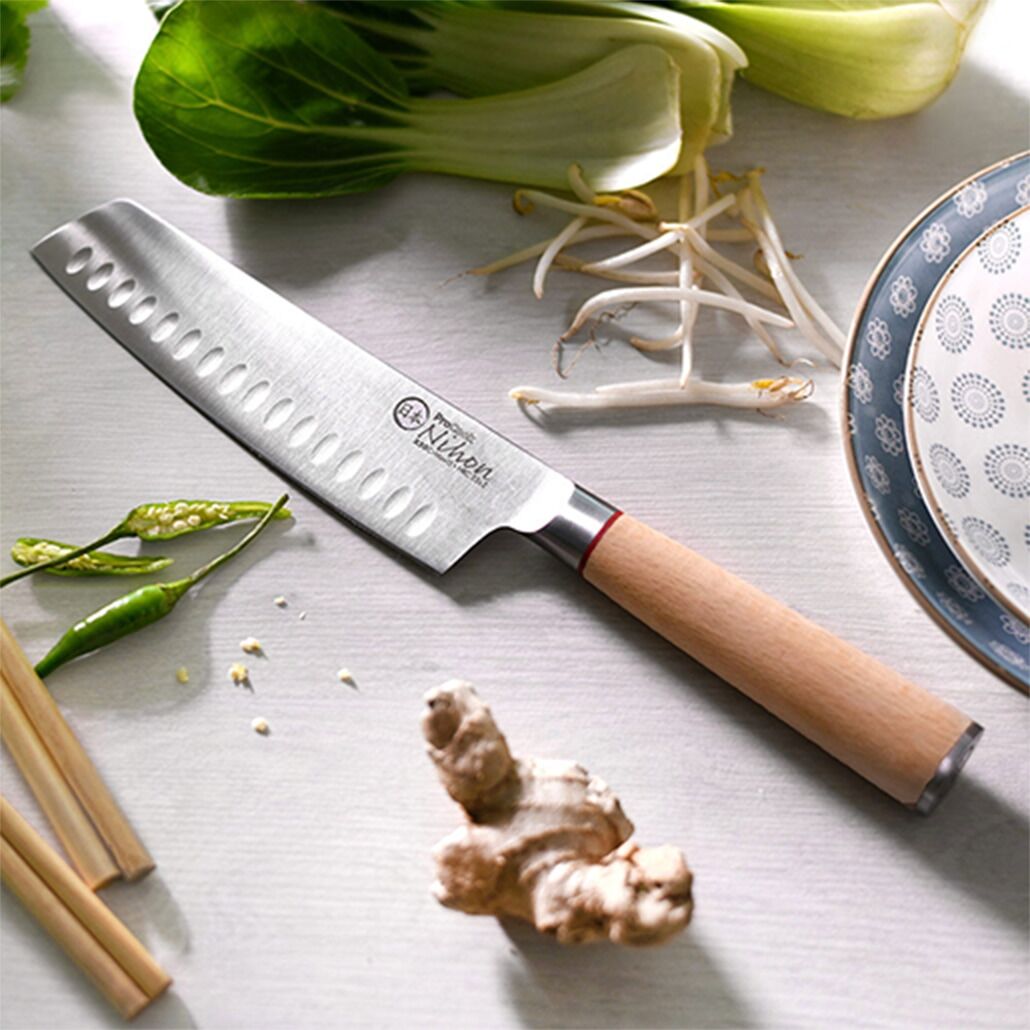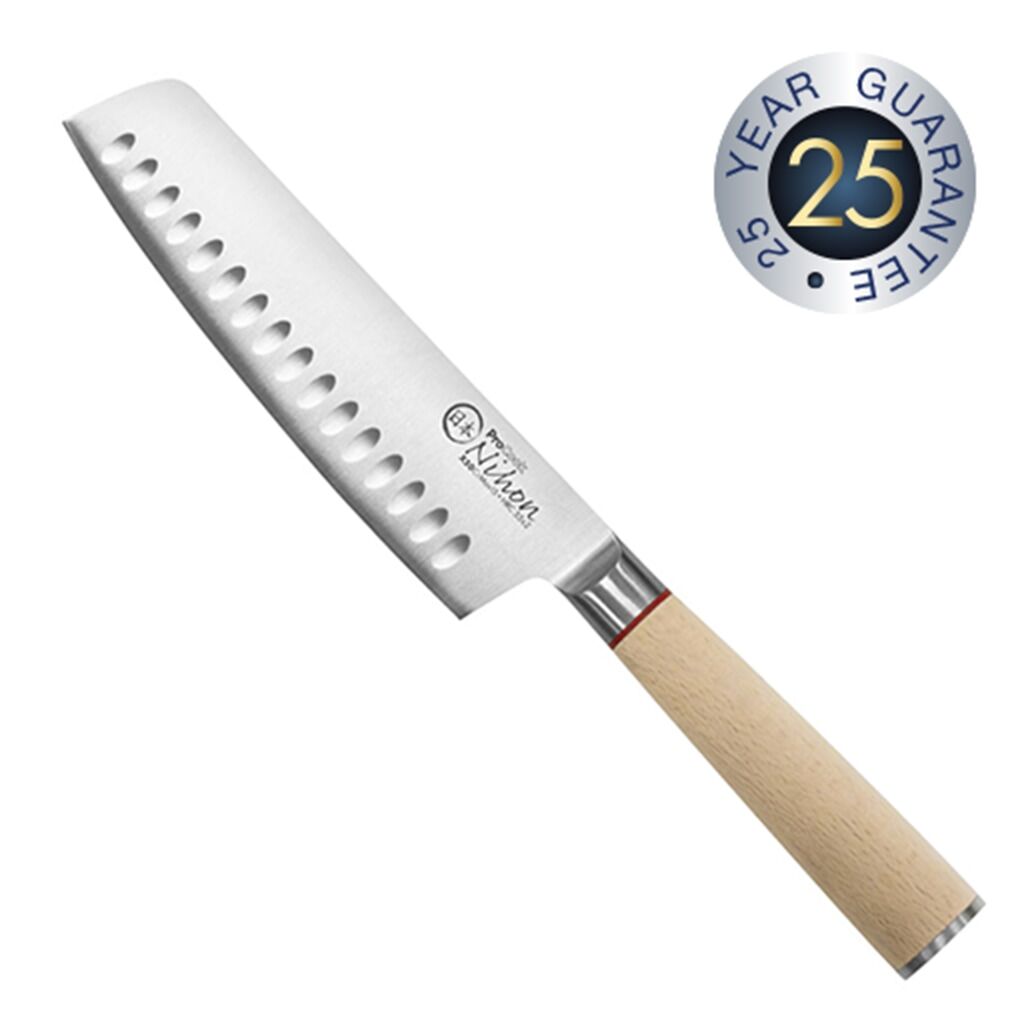 NAKIRI KNIFE
Enter this code at checkout
The nakiri knife is designed for precision cutting with a thin, oversized blade and squared tip. It is perfect for slicing, dicing and chopping vegetables.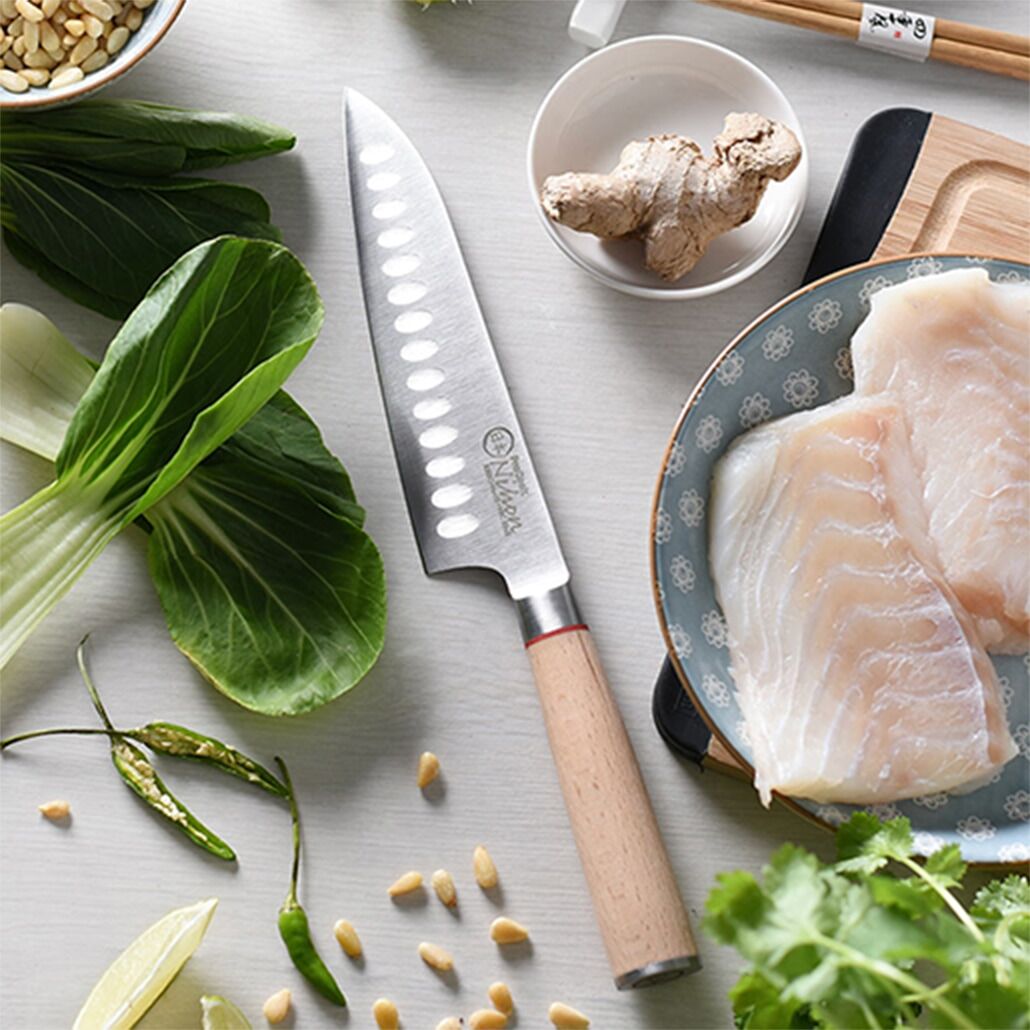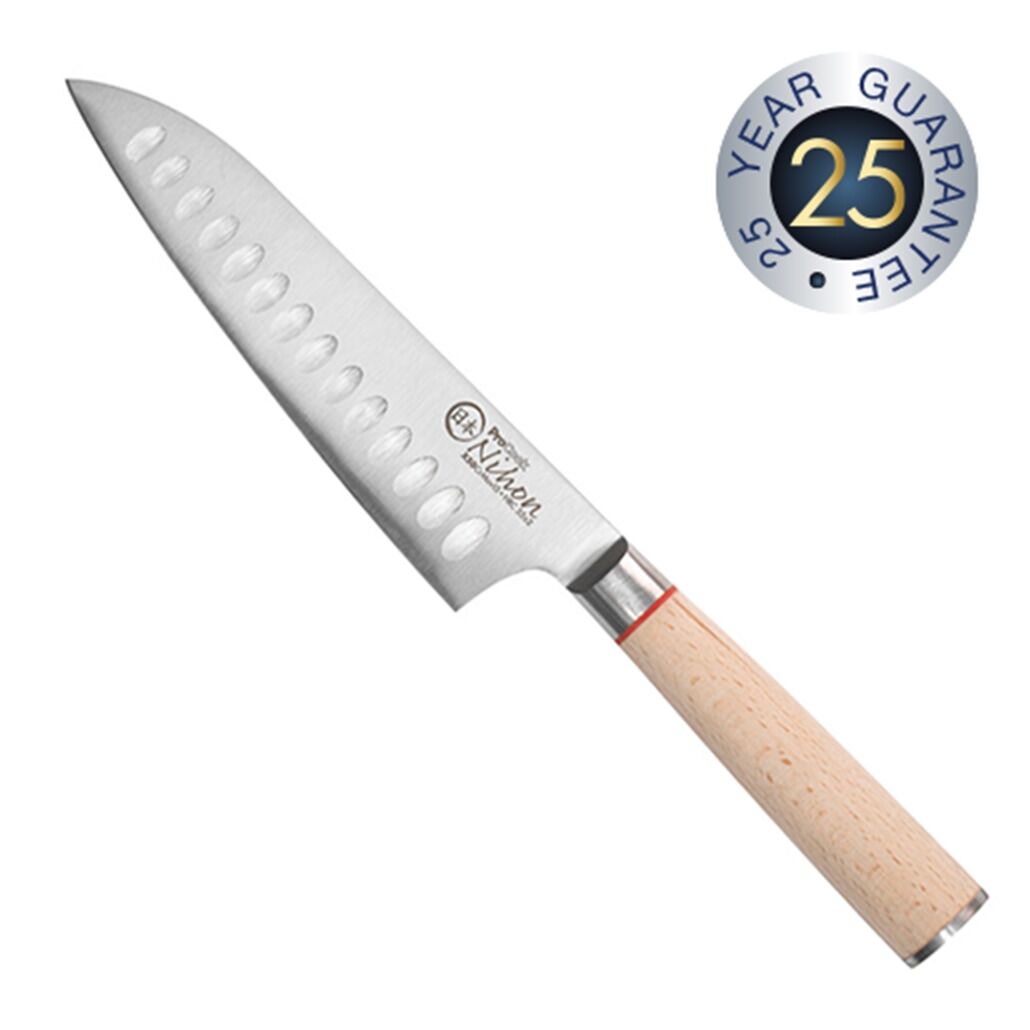 SANTOKU KNIFE
Enter this code at checkout
The santoku knife benefits from a scalloped blade which reduces friction when cutting through food and allows the food to fall away from the blade.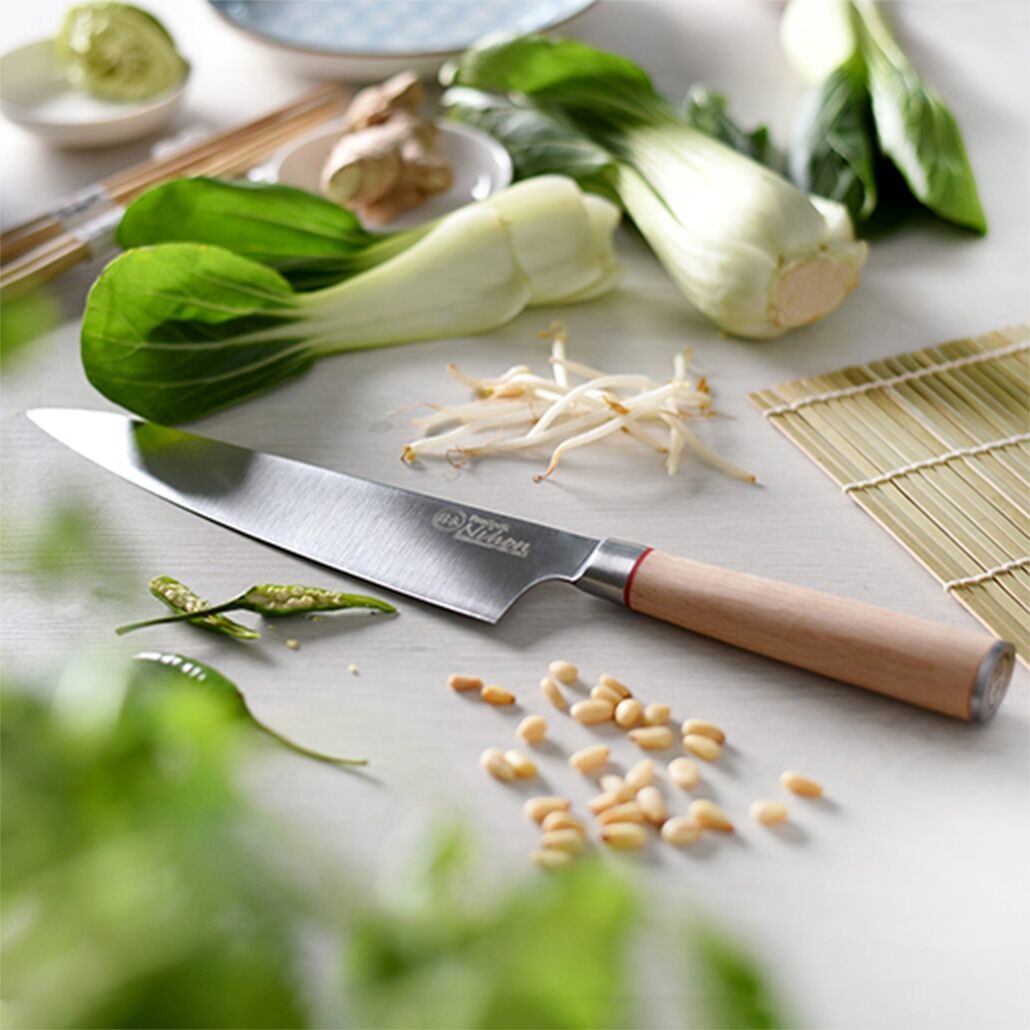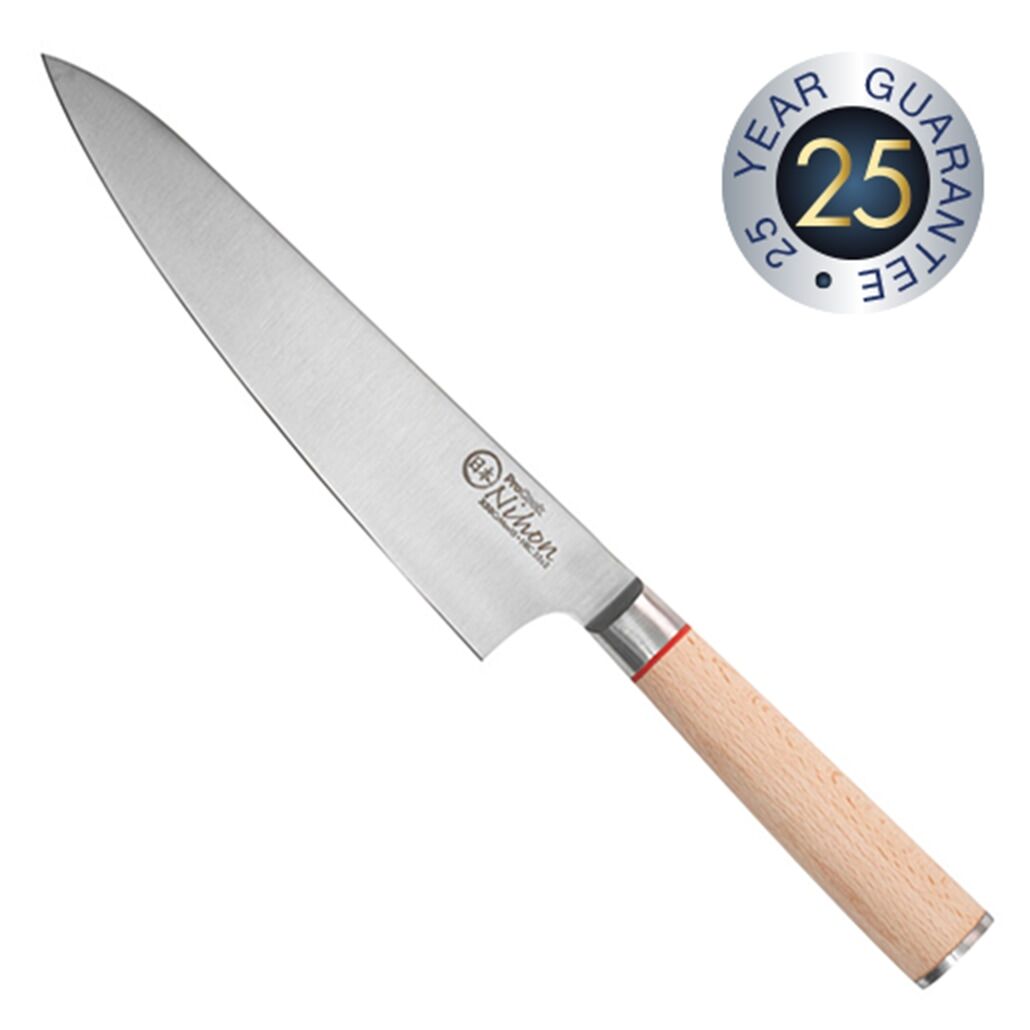 CHEFS KNIFE
Enter this code at checkout
A classic cook's knife with a gently curved, wide blade designed to 'rock', the chefs knife is fantastic for most food prep and allows you to safely cut at speed.



What makes Nihon knives so special?
Japanese knives are preferred by many chefs for their thin, precise blades and lightweight handling. The elegant design of Japanese knives has been perfected over many centuries to preserve the flavour of fresh ingredients such as fish, meat and vegetables during food preparation.
We've designed our Nihon range to encompass the very best of Japanese knife design with time tested materials and engineering. X50 stainless steel blades include 15% chrome for high corrosion resistance, while lightweight beechwood handles reduce fatigue allowing for fast, precise chopping.
Encompassing the most popular knife styles the Nihon range includes traditional nakiri and santoku knives, as well as paring, utility, chefs, bread and carving knives.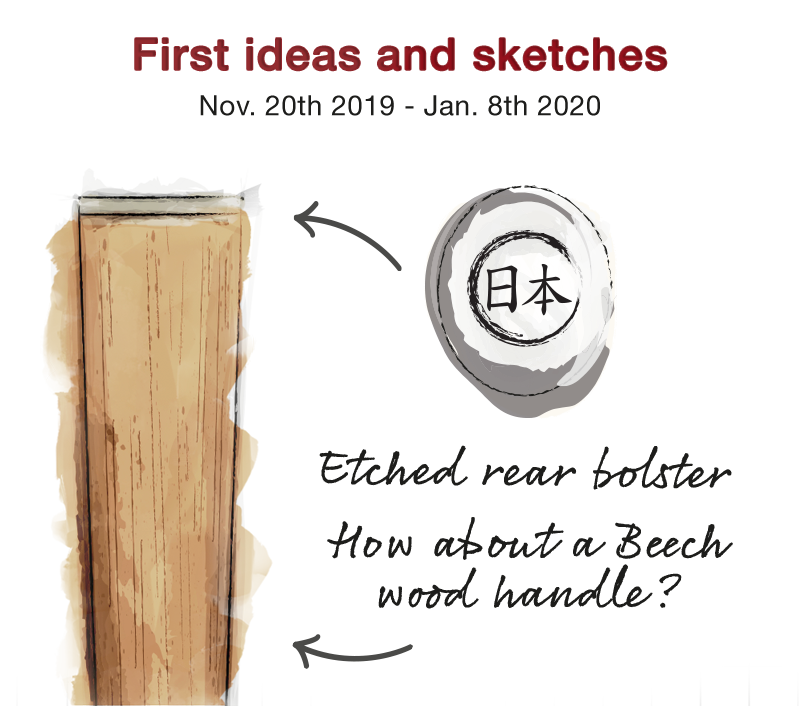 First ideas
and sketches
Nov. 20th 2019 - Jan. 8th 2020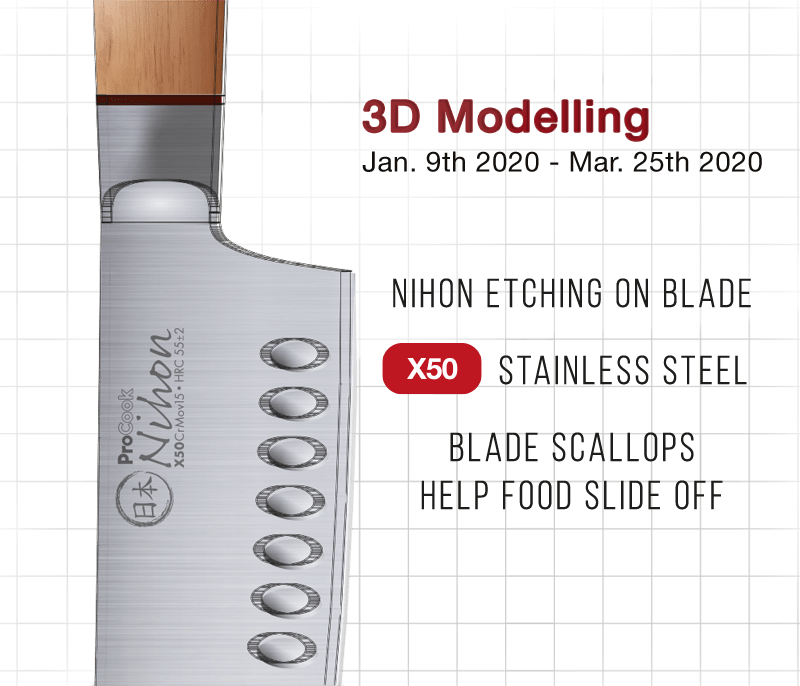 3D
Modeling
Jan. 9th 2020 - Mar. 25th 2020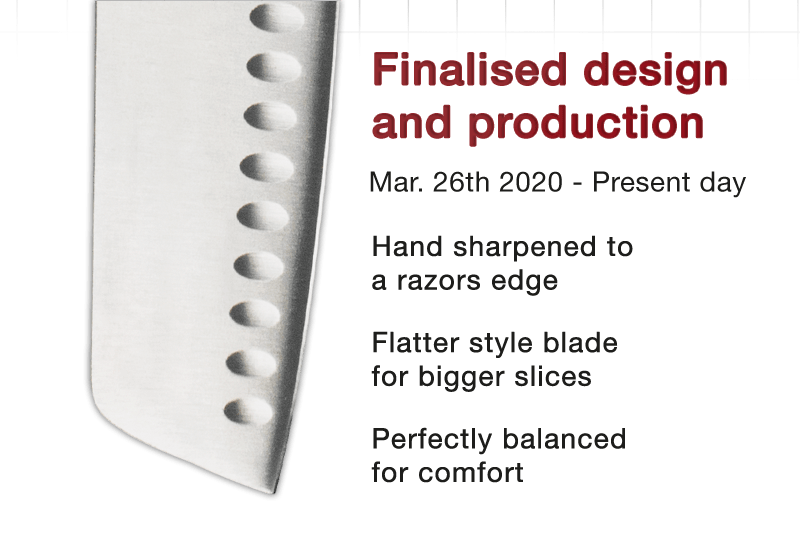 Finalised perfected
design and production
Mar. 26th 2020 - Present day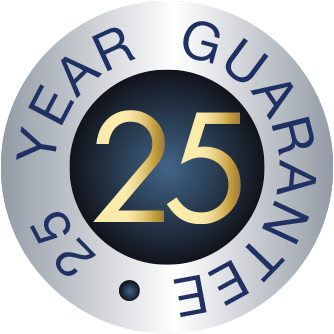 Great offers on the rest of the range

Terms & Conditions
*Offer cannot be used in conjunction with any other promotion. Minimum order value excludes delivery change. ProCook reserves the right to withdraw the offer without prior notice.