Expertly designed cookware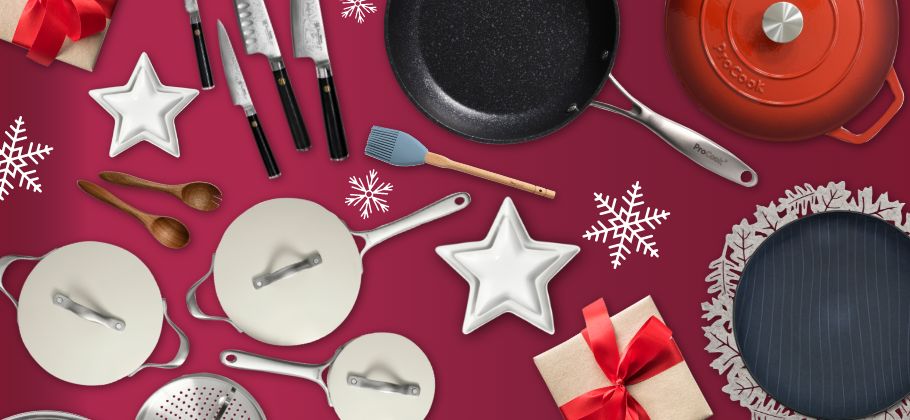 Unwrap Christmas savings
Christmas products you'll love,
now at a lower price
Seasonal cookware essentials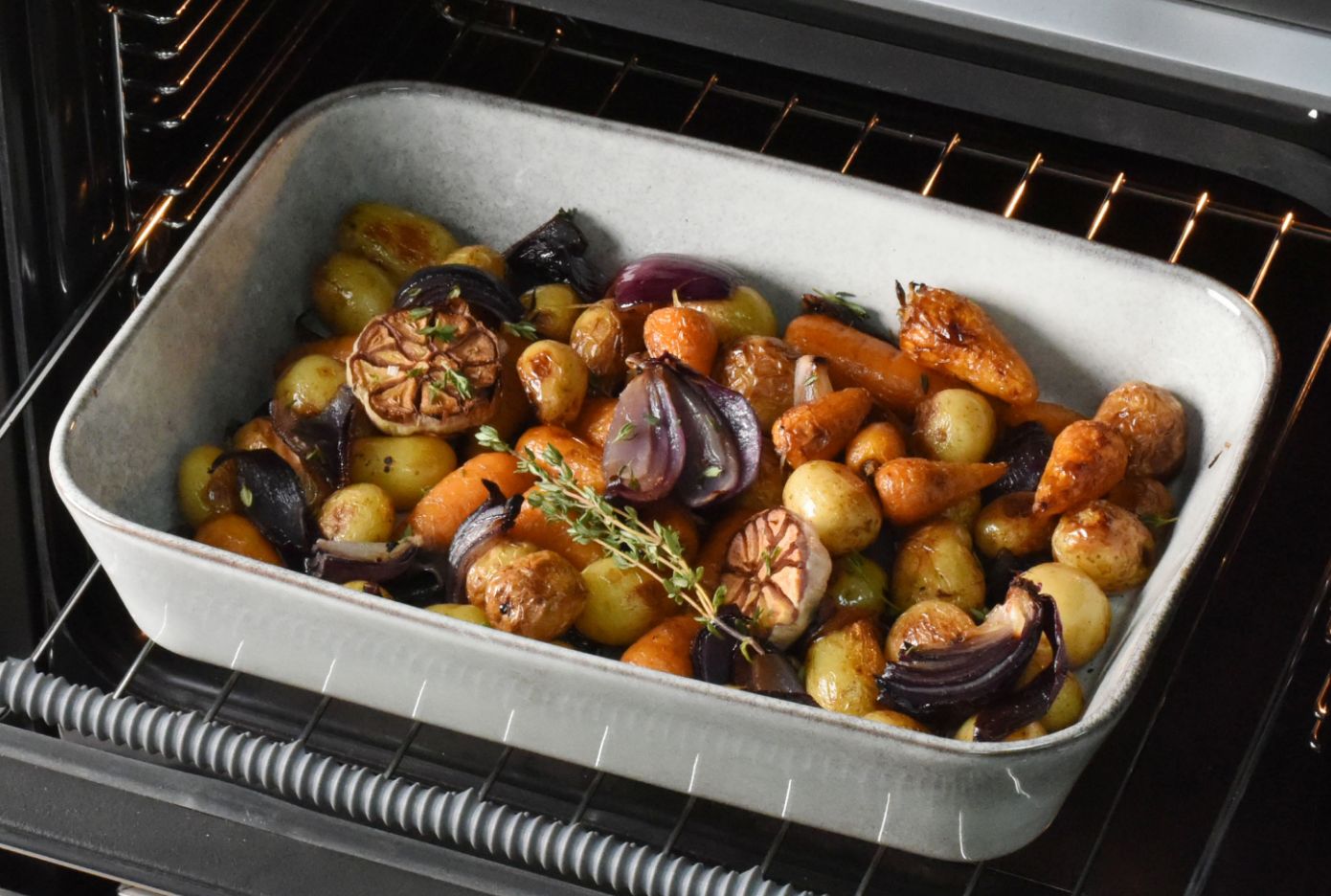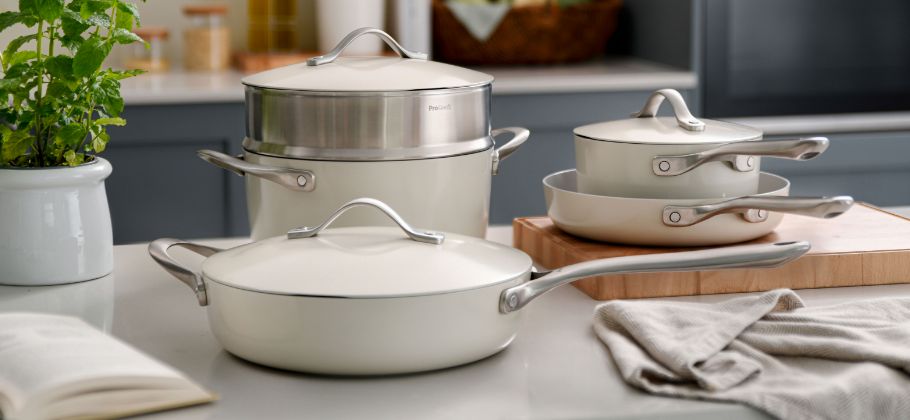 Our stylish new Soho cookware
Explore our new Soho cookware, finished in a range of beautiful colours to add a pop of personality to your kitchen.
Learn how to create your perfect dish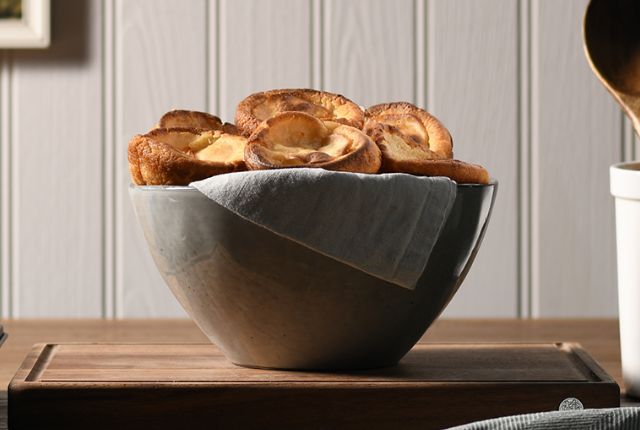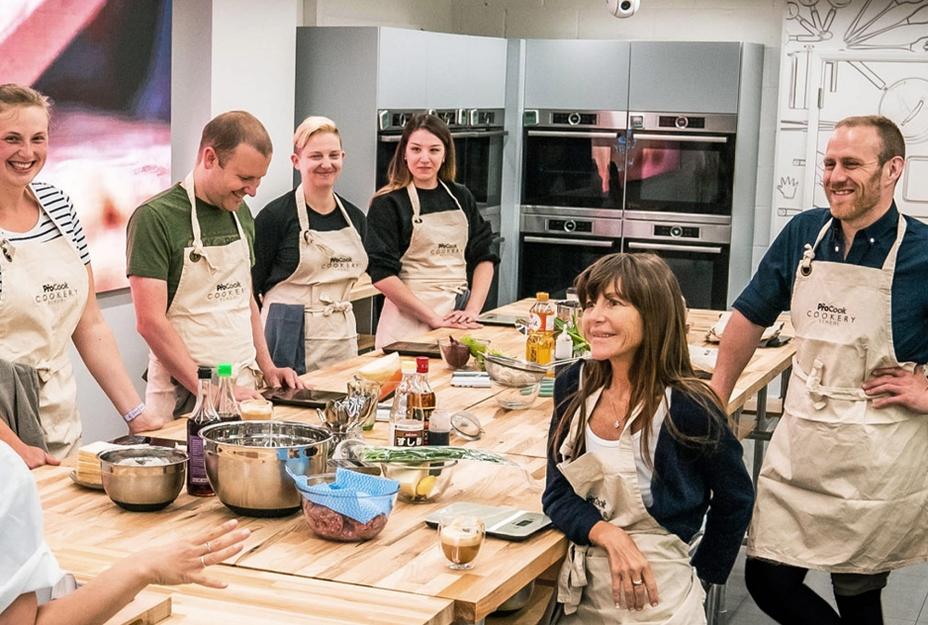 Our cookery school classes
Gift your loved one with a cooking experience like no other with our fun and delicious cooking classes.
Why buy from ProCook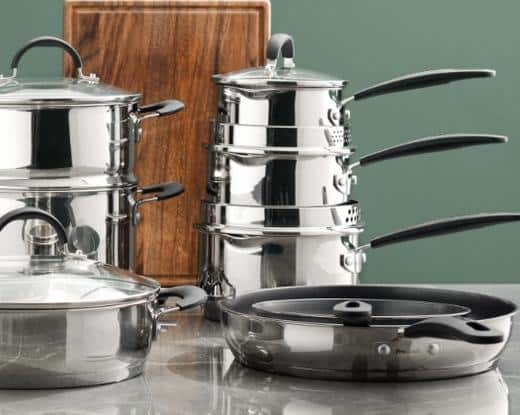 Outstanding
quality

Each and every one of our products are carefully designed down to the very last detail, resulting in superior quality every time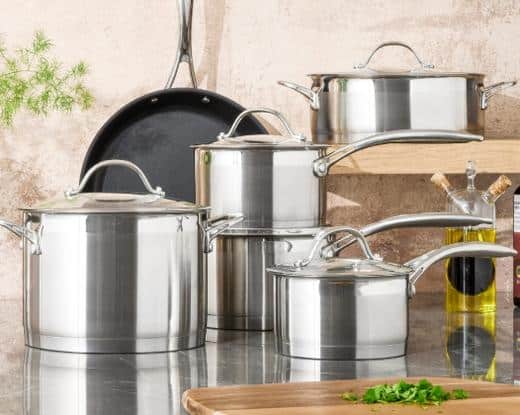 Functional and stylish
British design
Striking the perfect balance between practicality and style, our products bring joy to your cooking while enhancing the aesthetics of your kitchen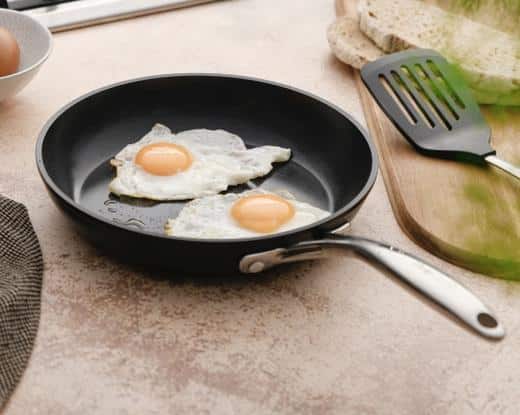 Unbelievable value
for money
We're committed to making cooking accessible, affordable and enjoyable for everyone without ever compromising on quality
Cookware
ProCook cookware is designed for everyone - beginners, aspiring chefs and professional cooks. Unleash your culinary skill and passion for food with professional cookware sets that are ideal for those looking to enhance the taste and texture of their dishes while improving their culinary techniques.
Made from quality material and expertly designed for the best heat conductivity and retention, all our cookware, from frying pans and skillets to saucepans, help you achieve consistent cooking results that are sure to impress your friends and family. We offer the best cookware sets for home cooks and aspiring chefs alike, as well as a guide on How to Become a Chef, which covers the cooking equipment and cookware that may be required as well as general guidance.
Whether you have an induction hob and need quality induction cookware or are looking for specialty cookware, all our cookware sets and kitchen pans are easy-to-use, made from quality materials, and long-lasting, so you can continue to cook your signature dishes for many years to come.