ProCook Help Hub
The latest inspiration and advice from the experts at ProCook
Back to Hub
Being vegan, plant-based or lactose intolerant no longer means going without this beloved roast dinner staple. Vegan Yorkshire puddings are easy to make, and our vegan Yorkshire pudding recipe only requires 6 ingredients to achieve their well-loved crispy texture, which is sure to make them a hit. Perfect for roast dinners, and the batter can be used for vegan toad-in-the-hole too!

Makes: 8

Time: 1 hour 40 minutes (including resting time)

Cook in a muffin tray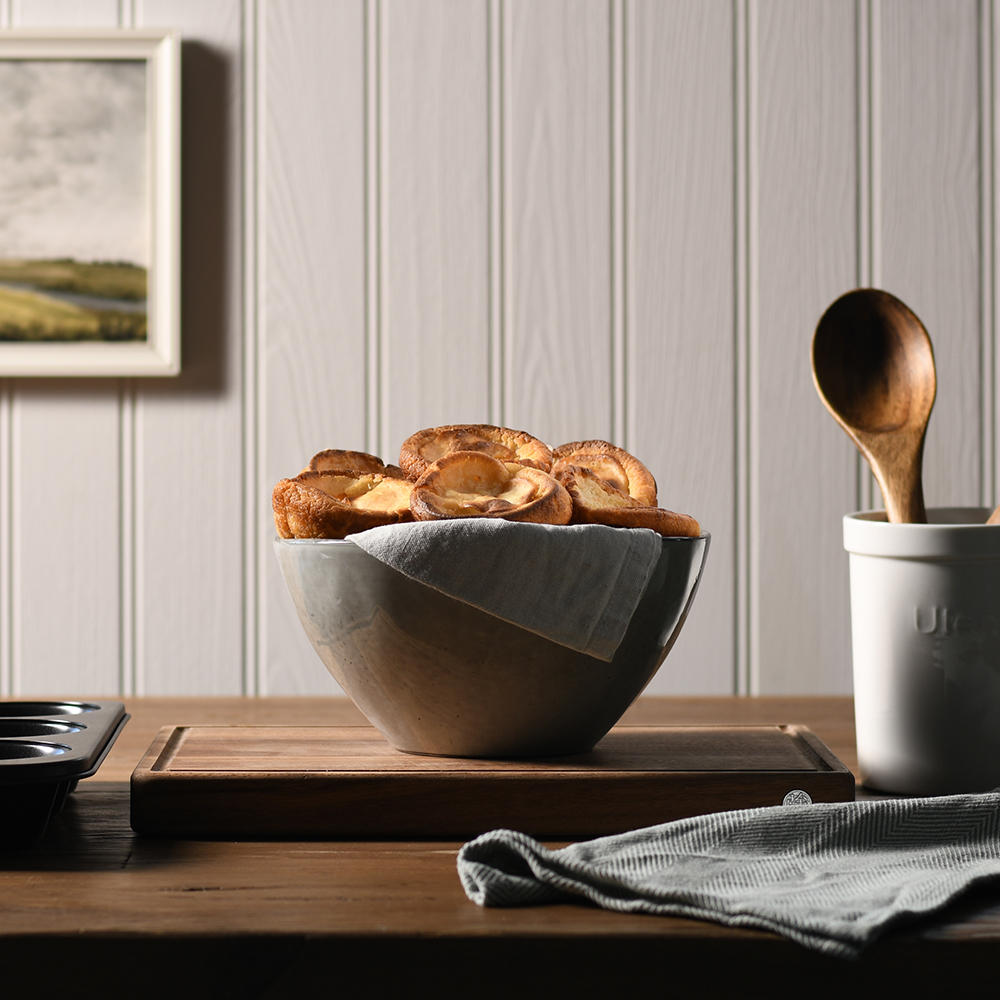 Ingredients
225g self-raising flour

300ml soya milk, unsweetened

½ tsp baking powder

100ml warm water

8 tsp vegetable oil

A pinch of salt

Vegan Yorkshire Pudding Recipe

Method
1. Add all the ingredients, minus the oil, into a bowl and mix until smooth. Transfer the batter to a jug, cover with cling film and leave to rest in the fridge for 1 hour.

2. Heat the oven to 220C / 200C fan / gas 7.

3. Add 1 tsp of oil into each hole of the muffin tin and place in the oven for 5 minutes until hot. Carefully remove the tin from the oven and gently pour the batter into the hot oil. Return to the oven and bake for 25-30 minutes, until the Yorkshire puddings have risen and are a deep golden brown colour.

ProTip: Refrain from opening the oven while the vegan Yorkshire puddings are cooking as this can cause them to collapse and lose height.