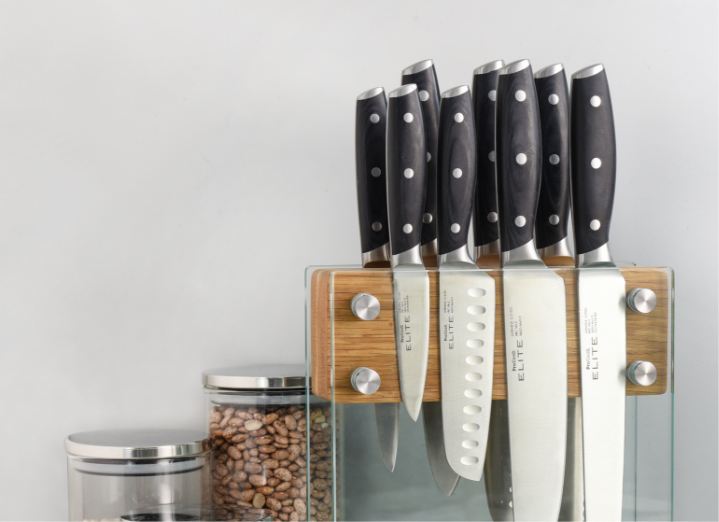 The Elite AUS8 Range
Combining a trusted, traditional full tang construction with the exceptional performance of Japanese stainless-steel, Elite AUS8 kitchen knives represent true excellence in knife design.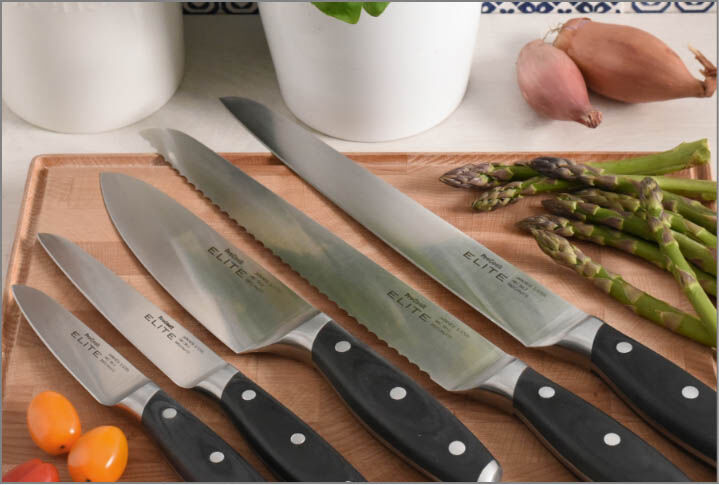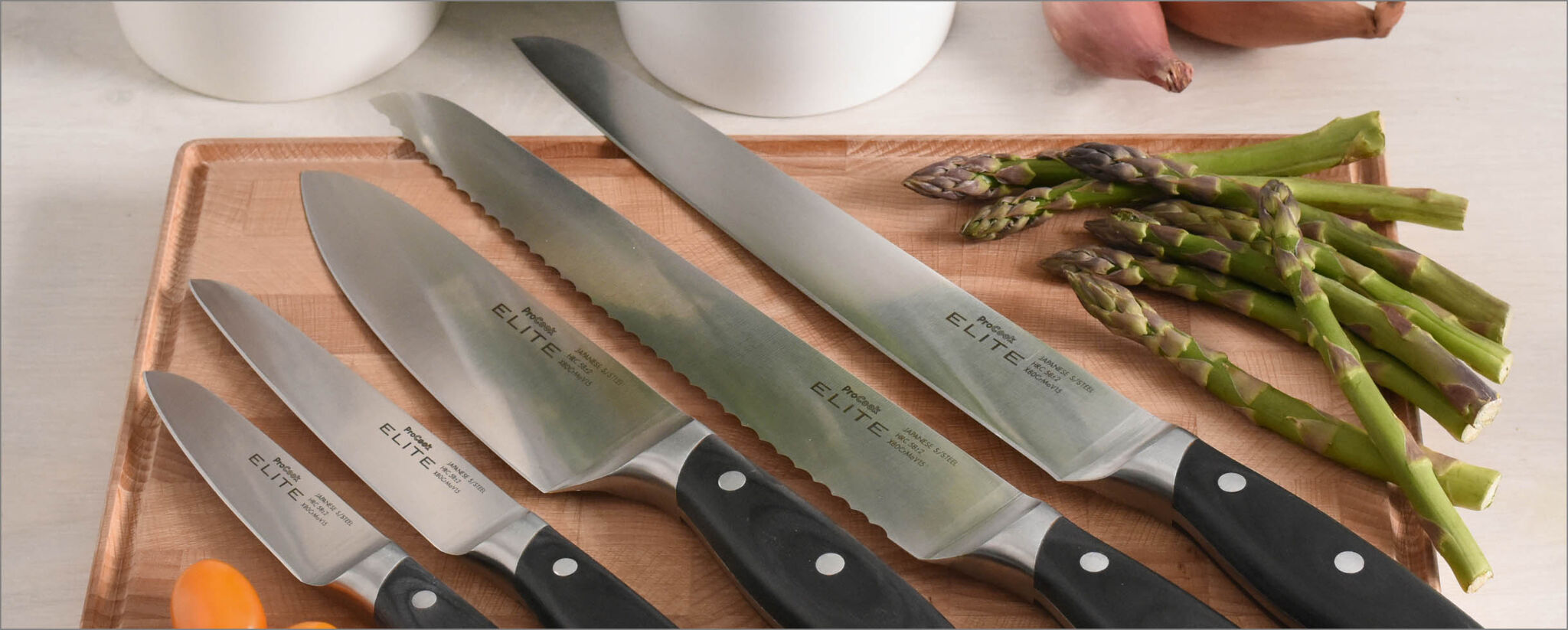 Japanese stainless steel provides incredible hardness for precision cutting and with proper care these blades will last a lifetime. With a 25 year guarantee you can be sure Elite AUS8 knives are worth the investment.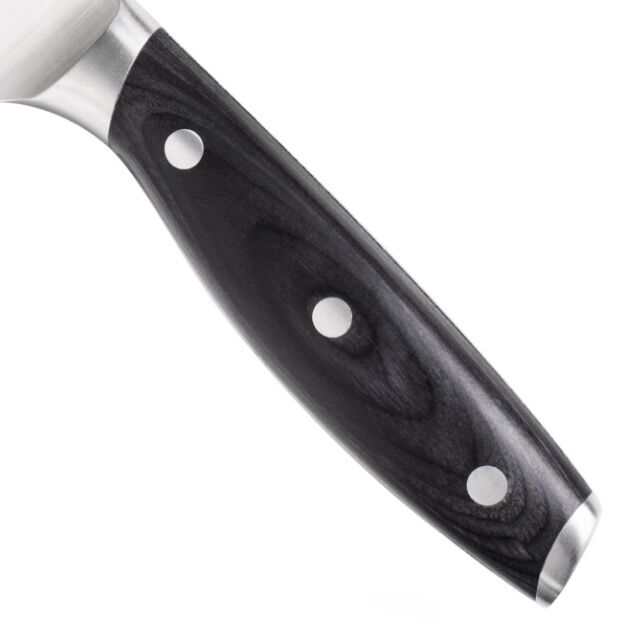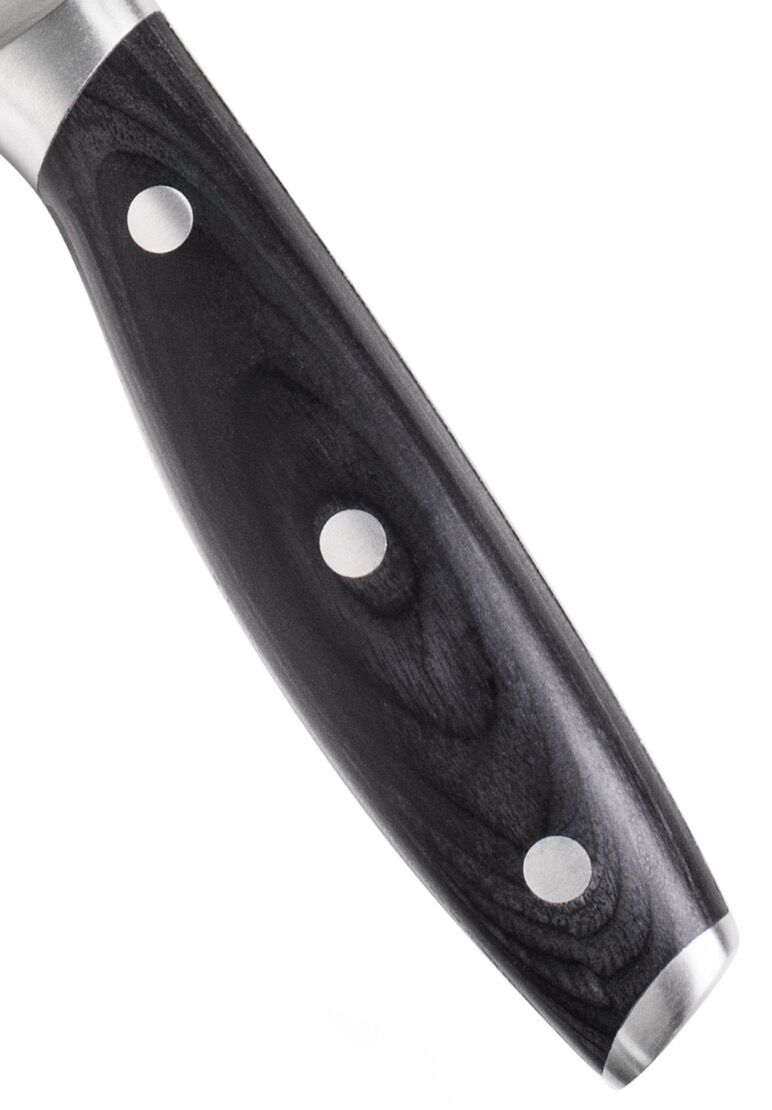 Strong, triple rivet handles
The range features stylish triple rivet handles made from the highest quality wood resin composite, ergonomically contoured and balanced for a supremely comfortable hold.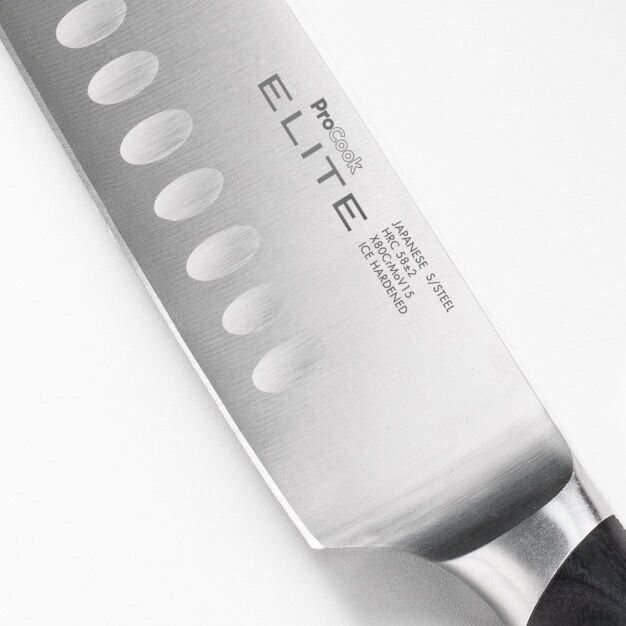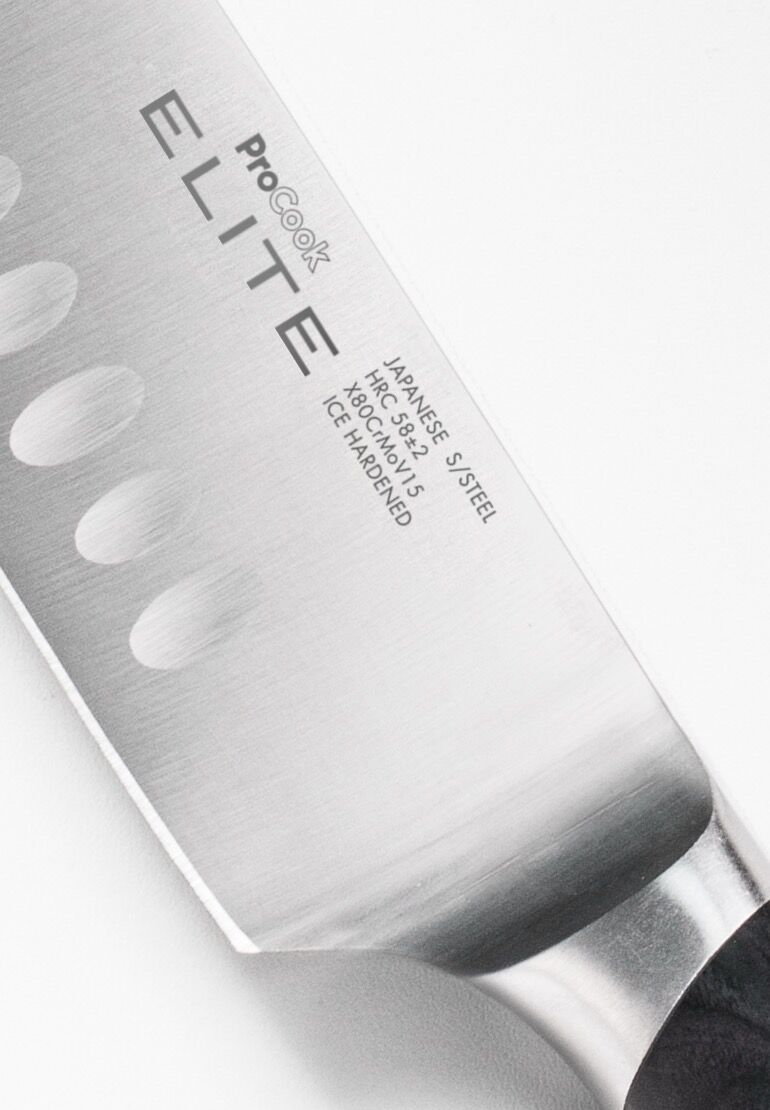 Ice hardened blades
Elite AUS8 knife blades are ice hardened and then stone ground for a razor-sharp edge cutting edge, giving you the control and safety you need for quick and effective food prep.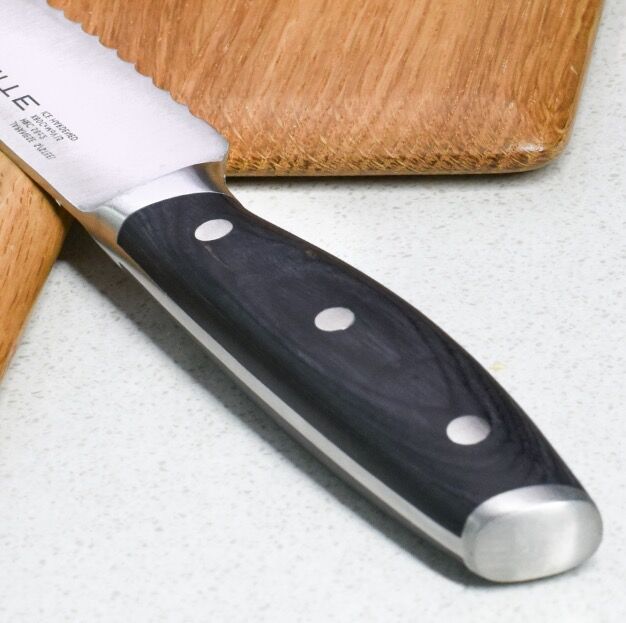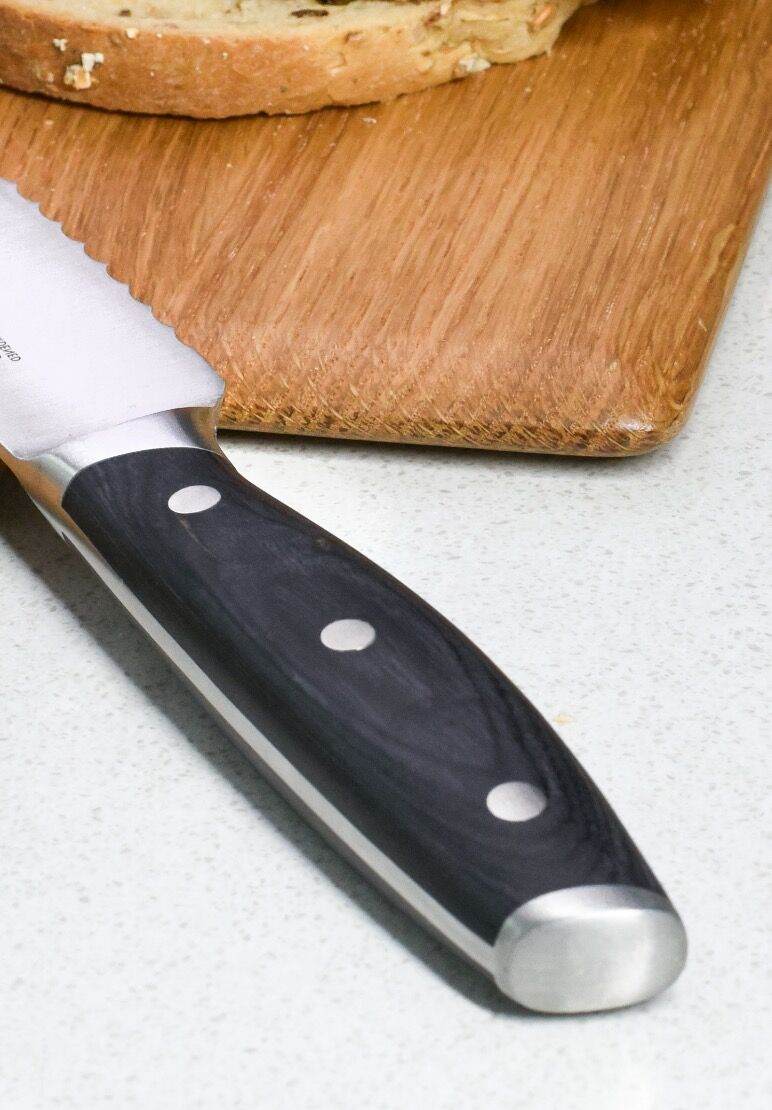 Full tang construction
Built to last, Elite AUS8 knives benefit from a full tang construction that offers added strength during use, perfect balance in the hand and durability.
Japanese AUS8 Stainless Steel
Elite AUS8 knives use a Japanese AUS8 stainless steel containing 0.8% carbon for outstanding edge retention and 15% chrome (Cr15) for high corrosion resistance. Molybdenum and vanadium (MoV) work in partnership with the high carbon content to further strengthen the blade and improve stain resistance, and the blades have a Rockwell hardness rating of HRC 58±2.
1 - Blade
Stone ground, ice hardened
blade ensures a long lasting
sharp curring edge
2 - Rivets
Triple rivet handle ensures
superior longevity
3 - Handle
Balanced wood composite
handles
4 - Tang
Full tang construction for added
strength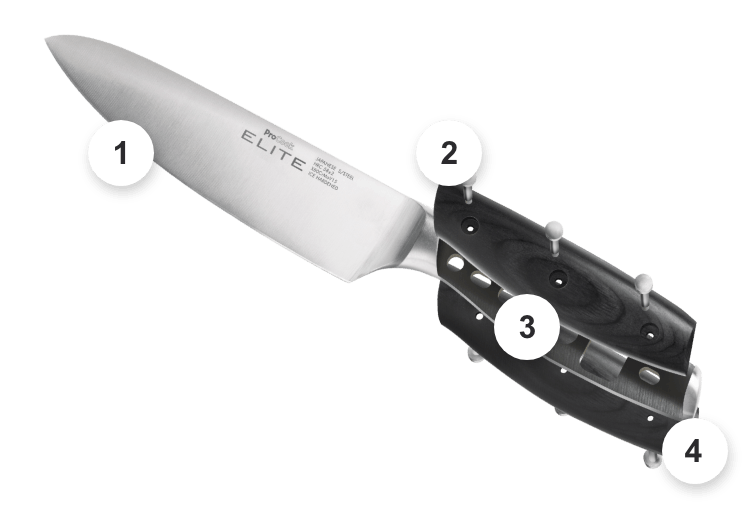 A Selection of Elite AUS8 Sets
A Selection of the Elite AUS8 Range
Back to top